3 iOS Features I Liked the Most
As an iOS user, I always look forward to the yearly updates that Apple releases. Each update brings a range of new features and capabilities that keep me engaged and excited.
From the highly anticipated dark mode in iOS 13 to the customizable lock screen in iOS 16, there have been some notable updates in recent years that have garnered a lot of attention.
However, despite all these new features, there are only 3 that have truly become indispensable to my daily routine. In this blog post, I'll be sharing my personal top 3 favorite iOS features that I simply can't live without.
Silence Unknown Callers
Have you ever received a call from an unknown number, only to find out it's a spam call or a telemarketer? It's an annoying experience that many of us have had to deal with.
Fortunately, there's a feature in iOS 13 (and later versions) that can help alleviate this problem. It's called "Silence Unknown Callers," and while it wasn't heavily promoted by Apple, it's a feature that I've come to rely on heavily.
By default, this feature is turned off, but it's easy to turn on if you know where to look in the settings. Once enabled, your phone won't ring when someone you've never interacted with before calls you.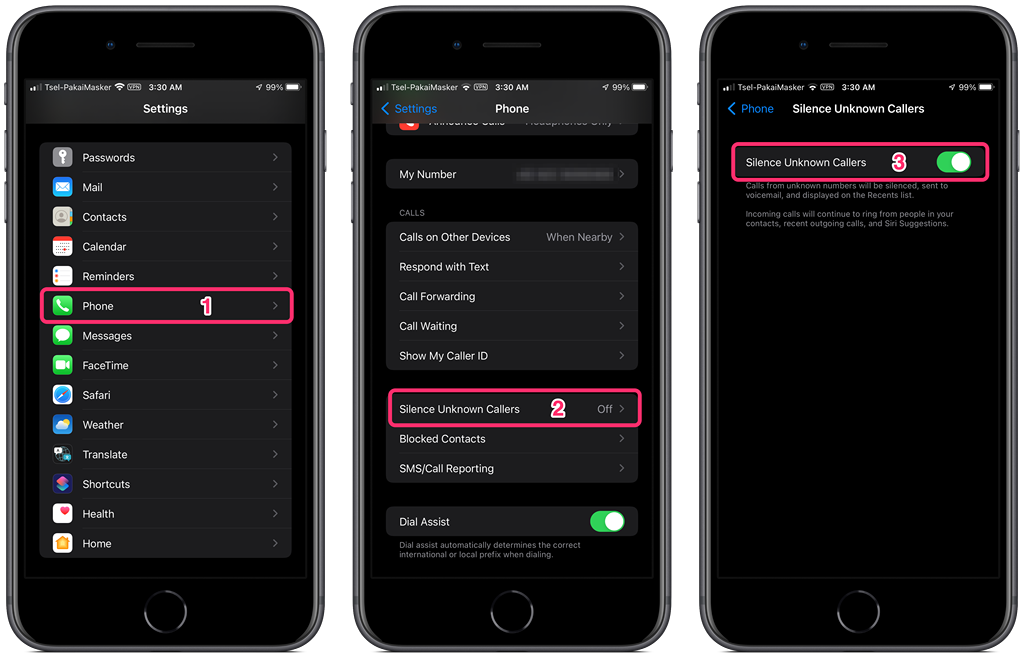 This feature works by having Siri scan all of your contact data from your iPhone, email, and messages. If a call comes in from an unknown number that Siri doesn't recognize, it will be silenced, sent to voicemail, and displayed in your recent call list.
As a millennial who doesn't particularly enjoy phone calls, this feature has been a lifesaver for me. While there are third-party apps that can identify callers, I prefer using Apple's first-party solution to maintain my privacy.
Look Up
The "Look Up" feature on iOS is something I've found incredibly useful, particularly as someone who speaks English as a second language. While I'm not sure exactly when this feature was first introduced, it's clear that it was inspired by a similar feature on macOS.
One of the great things about Look Up is that it supports more than just English. It also works with Chinese, Arabic, French, German, Italian, Japanese, Spanish, and many other languages.
With Look Up, you can get the definition of any word or phrase from any selectable text on iOS. This is incredibly helpful when I'm reading a book or an article and come across a word I'm not familiar with. Instead of having to leave the app and search for the definition elsewhere, I can simply use Look Up to get the definition without interrupting my reading.
I've often wondered why other platforms like Windows or Android haven't adopted this kind of feature as a native option. It seems like it would be a no-brainer to include something like Look Up without relying on third-party apps.
Picture-in-Picture (PiP)
The Picture-in-Picture (PiP) feature on iOS is something that I've really come to appreciate, especially since it was made available on the iPhone with the release of iOS 14. I remember when PiP was first introduced in iOS 10, but at the time it only worked on the iPad.
While many video-based apps support PiP, it wasn't until YouTube added support for it last year that I really started to take notice. This feature allows you to continue watching a video while doing other things on your iPhone without interrupting playback. A small window containing the video will pop up when you go back to the home screen or switch to another app.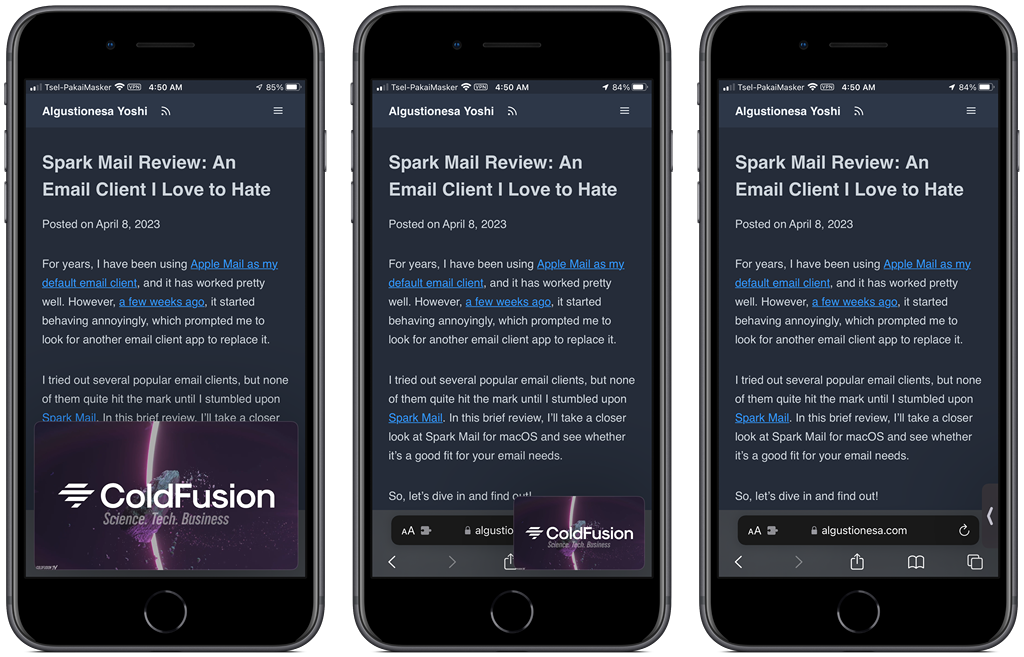 Recently, PiP support has expanded to video call apps as well. This means that you can video call someone and continue doing other things on your phone without having to pause the call.
I've become somewhat addicted to watching YouTube while reading my RSS feed thanks to this feature. While Android also supports PiP, I have to say that the implementation on iOS is much better.
Conclusion
While I've already shared my top 3 favorite iOS features, there's actually 1 more that I'm excited about: Translate. Unfortunately, it doesn't currently support Indonesian, so I haven't been able to take full advantage of it yet. But I'm hopeful that Apple will add support for Indonesian in the near future, which would make this feature even more useful to me.
That being said, I'm still incredibly impressed with the features that I've highlighted, including Silence Unknown Callers, Look Up, and Picture-in-Picture. These features have all made my experience using iOS more seamless and enjoyable, and I'm grateful for them.
But now I'm curious: what are your favorite iOS features? Are there any that you can't live without? I'd love to hear your thoughts in the comments below! Whether you're a long-time iOS user or someone who's just getting started, there's always something new to discover on this powerful platform.